User-friendly & accessible.
Programming the Franka Emika Panda is user-friendly, simple and accessible to everyone. By using the web browser, the robot can be programmed with different devices. Desktops as well as smartphones and tablets with touch screens are suitable for this.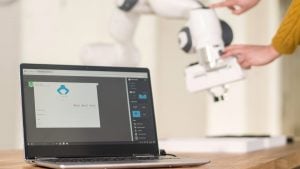 Software components:
Desk: Panda Desk is the online environment in the browser where the robot is programmed. By combining several Apps in this environment, a Task is created that can be executed by the robot.
Apps: Apps are independent robot programs that assign a single operation to the robot. By combining several Apps a Task is created. Each App can be set by filling in different parameters.
Task: A Task is a combination of different Apps. By using the right combination of different Apps, a Task is created with which the robot can perform operational actions such as packing different components in a box.
World: Franka World is an online platform where users of the Panda can exchange ideas and where new solutions and applications can be shared.
Desk is a visual programming environment that can be used by everyone. Choose the desired robot, combine the different Apps, fill in the desired parameters and create a Task.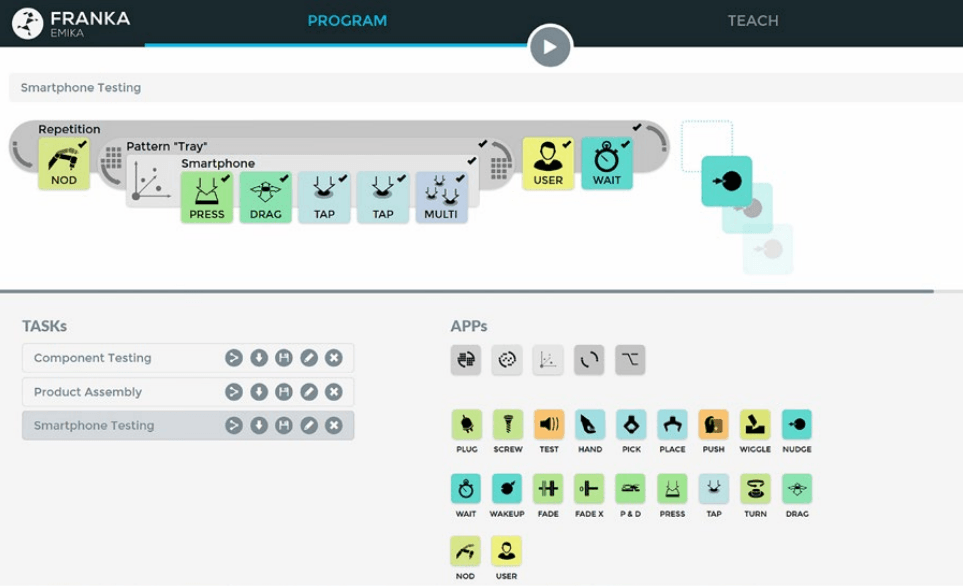 Combine the Apps to create countless Tasks. Actions such as grabbing, releasing and pushing, in combination with repetition apps and pattern apps, can form complete robotic solutions for any desired situation.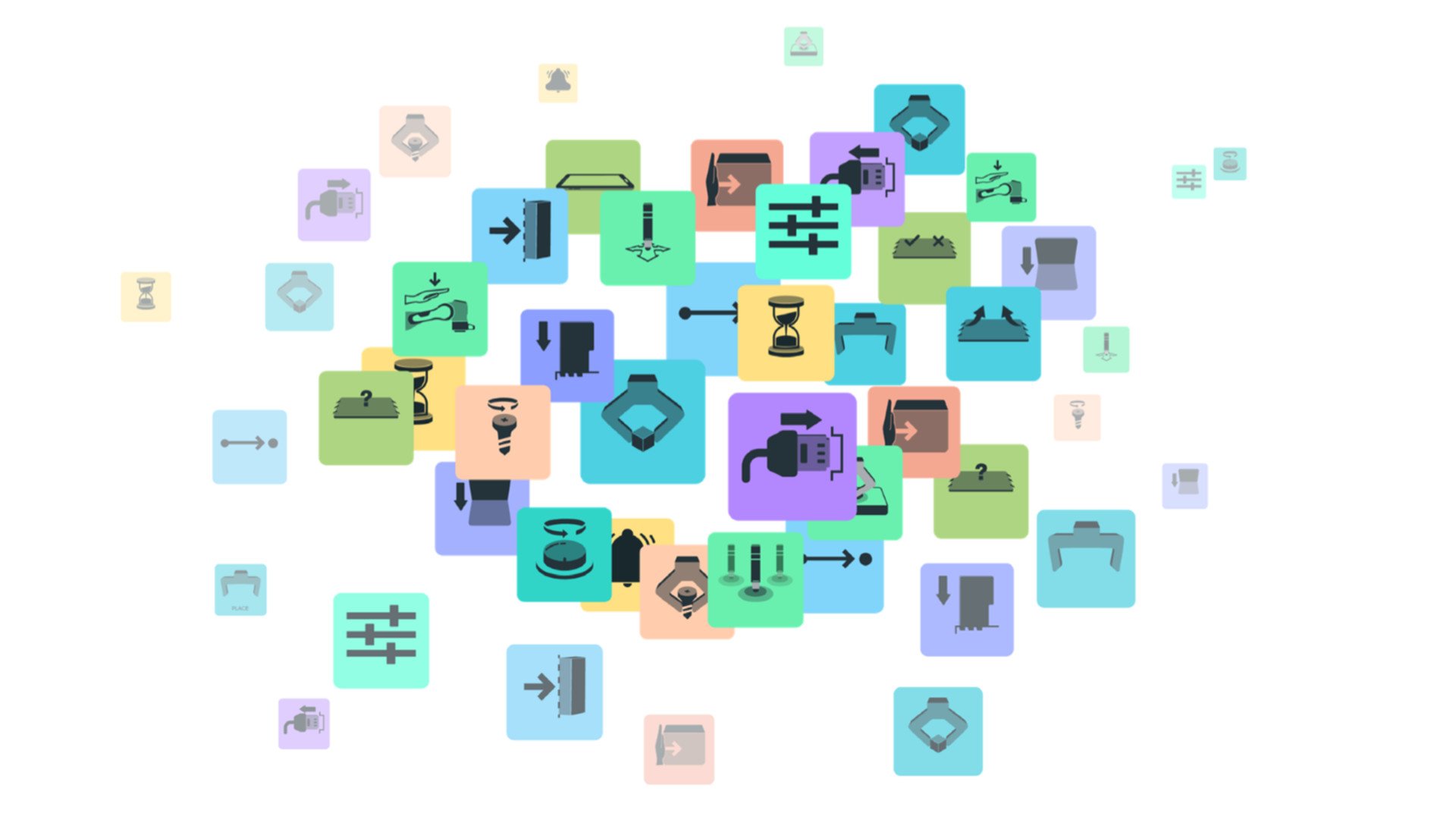 App packages are a combination of different Apps that together form a complete Task.
Contactform
Fill in the form below and we will contact you.