Why boxes into box with cobots?
After packing packages with the Packing task it is also possible to pack these packages in one large box with the Panda. The Apps from this bundle are perfect for this task. These Apps make optimal use of the Panda's ability to feel how the packages should be placed in the box. This changes the positioning of the packages during packing instead of a pre-set accurate positioning.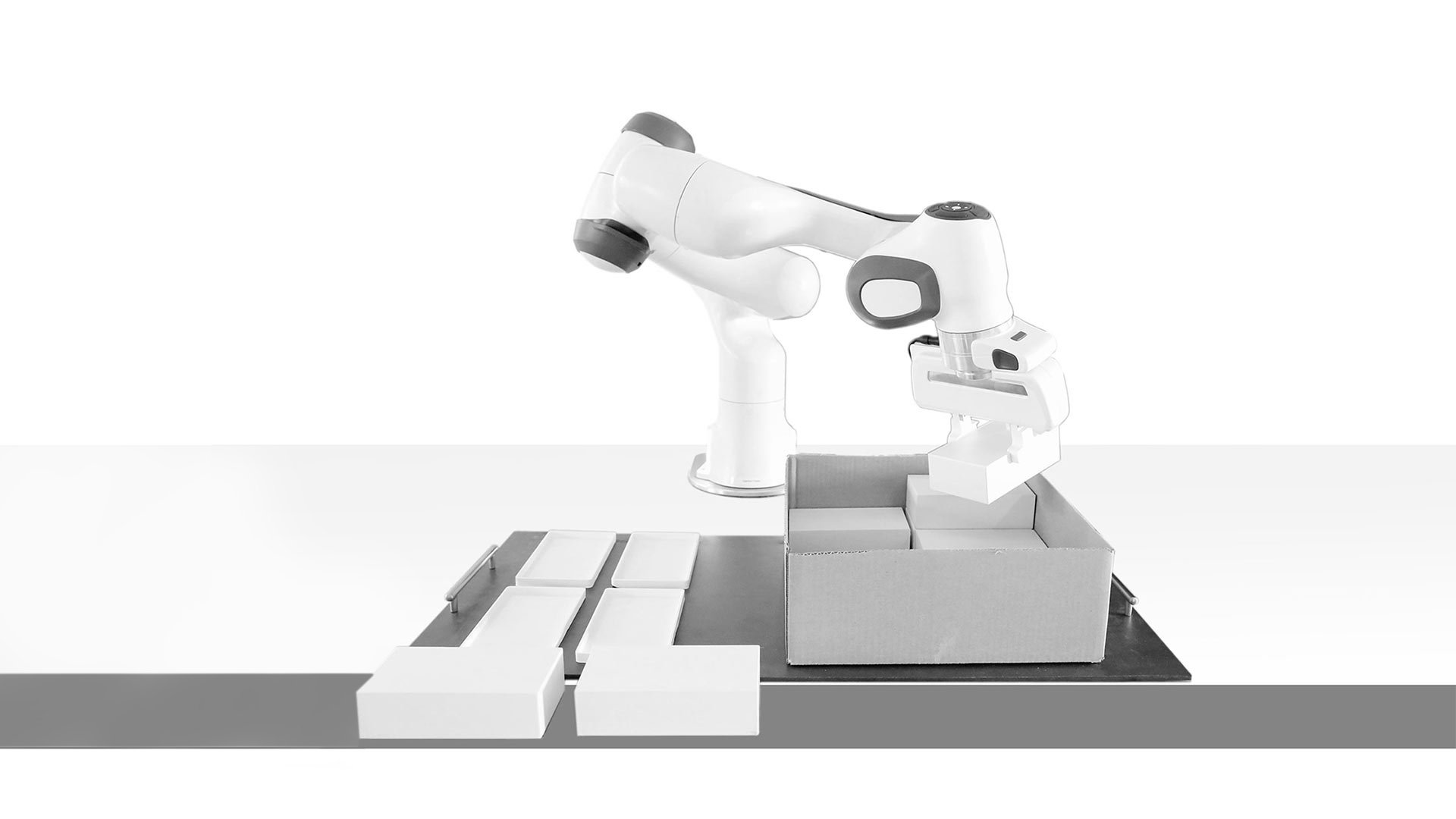 Boxes into box with the Franka Emika Panda
The Franka Emika Panda is extremely suitable for automating packaging activities. Different grippers, such as vacuum grippers or normal grippers, can be mounted on the robot arm so that the robot can pick up all kinds of objects in different shapes and sizes.
By inserting the parameters into the app itself, a suitable robot set-up can be set up for every situation. After programming, the cobot picks this up completely autonomously and no more personnel is needed. Programming can be done in no time and is extremely simple. Do the operation once at the Panda, and then he does it himself. Watch the video below to see how it works.
This app is specially designed to ensure accuracy during the gripping phase of the automated packing process. Set the desired gripping position and enter the mass of the object being held. The robot strategy includes automatic upright approach and retraction movements during the execution of the task.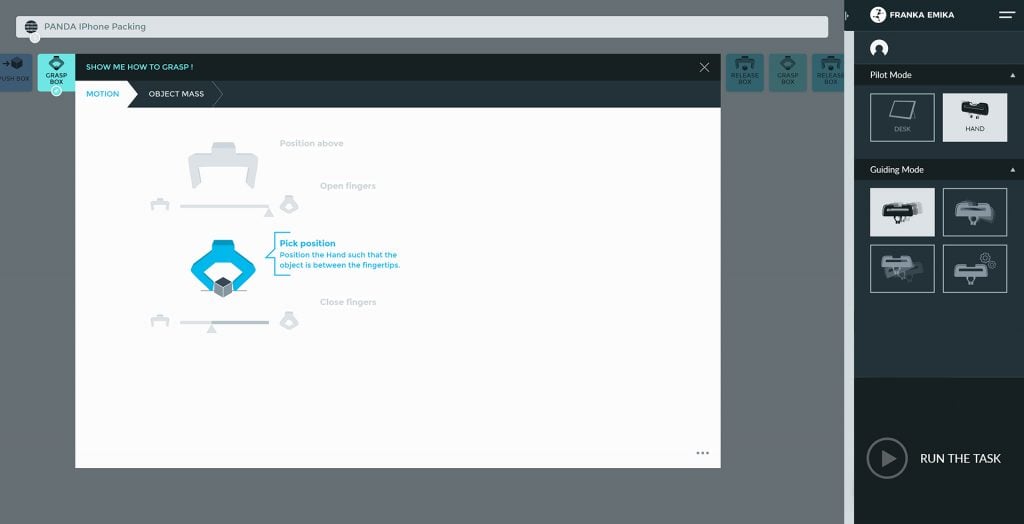 Packing the packages in the box is done correctly with this App. The app ensures upright movements while approaching and retracting the arm, preventing collisions or misplacements.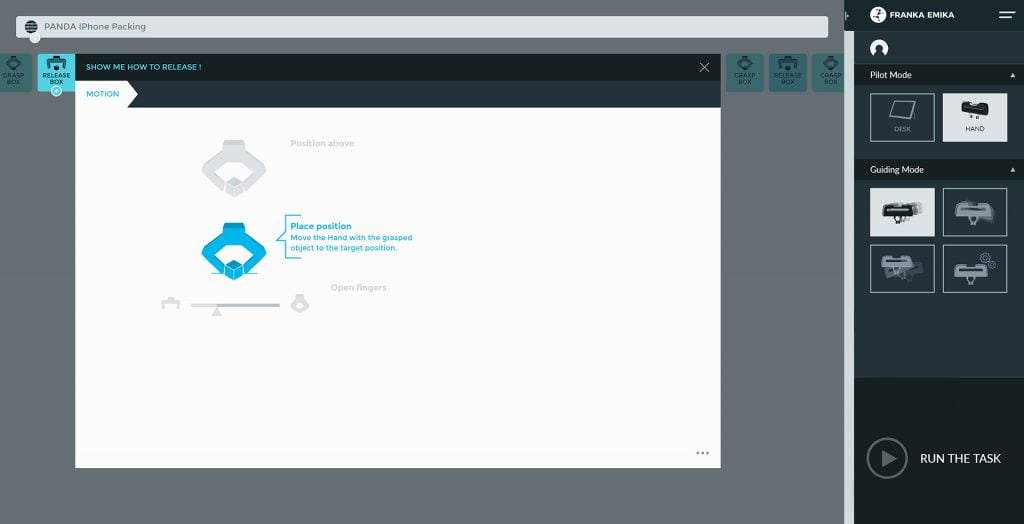 This app uses the Panda's ability to detect contacts so that the packets are always ordered correctly. The position of the packets is easy to learn and is adjusted as the Panda detects contacts with other packets.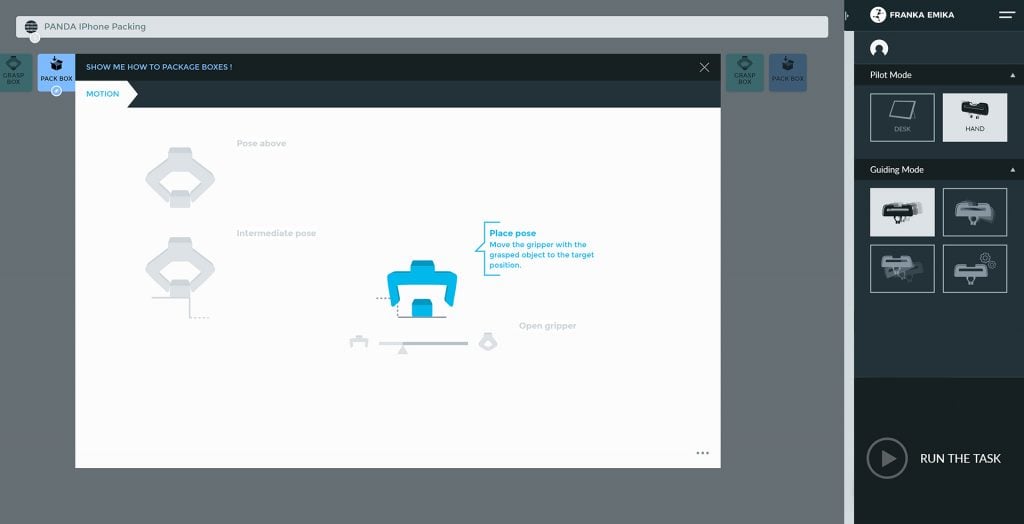 In order to automate the task optimally, the packages with this app are placed in the right position. Easily teach the robot where the packets should be placed with this app.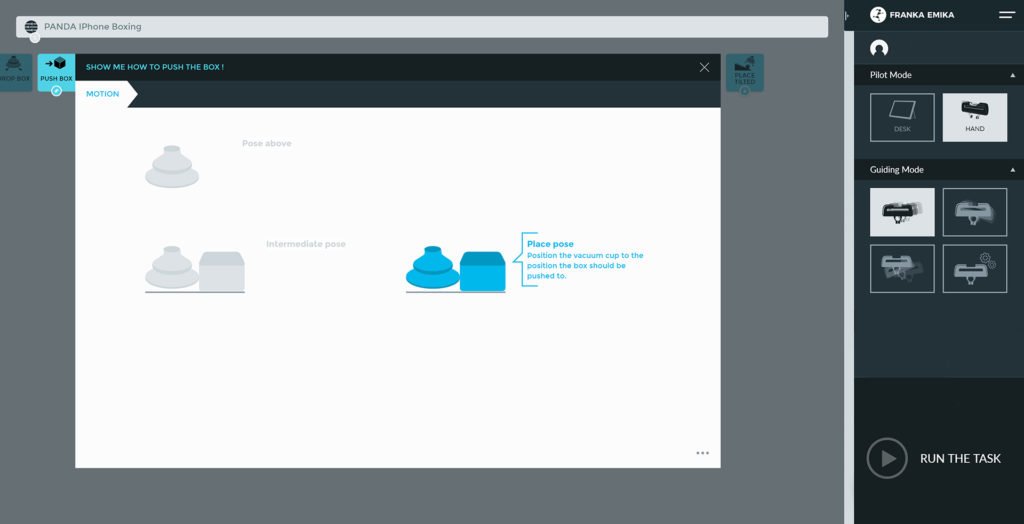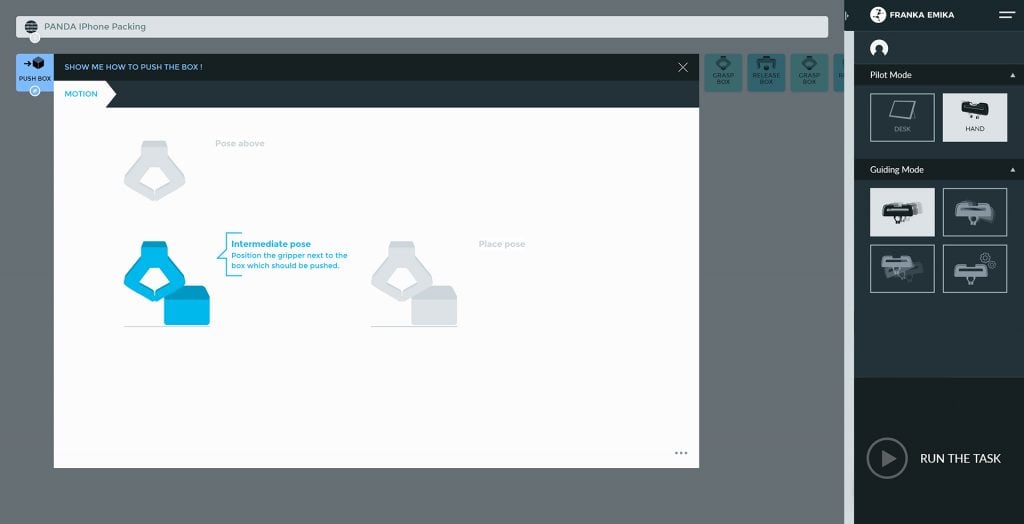 These Apps allow you to use all the necessary tools to fully automate any type of task. Designed to overcome frustrating programming barriers, both experts and beginners will be able to master these apps, and even the most extensive tasks will be completed in no time.