The TM Palletizing Operator is a complete plug-and-play palletizing robot designed specifically for automating palletizing. This solution comes with a built-in guiding software that allows operators to quickly set up the stacking of packages and boxes on pallets. In addition, it is possible to run simulations and collision tests with the software. A true plug-and-play solution that shortens the set-up of this automation task from several months to just a few hours. The TM Palletizing operator is suitable for many industries, from warehousing and logistics to food processing and manufacturing.
The TM Palletizing robot can stack up to 7 boxes per minute with a maximum stack height of 1900mm and includes 17 certified PL=d cell-level safety features.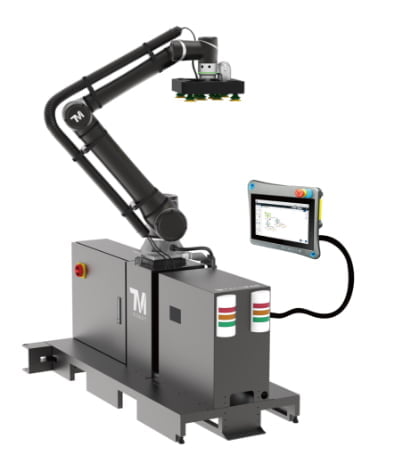 Specially designed solution
Because there is an increasing demand for more efficient palletizing robot applications, the TM Palletizing Operator was designed. It is built to stack boxes and products on two palletizing stations. Users can use our smart software to design their own palletizing project within a minute.
Watch the video to see how the TM Palletizing operator works.
The TM palletizing Operator comes with a built-in vision system. With this system the robot is able to scan barcodes and recognize colors. This allows it to sort boxes based on these codes and colors.
In addition, it is possible to use a custom gripper that perfectly matches the boxes that need to be stacked.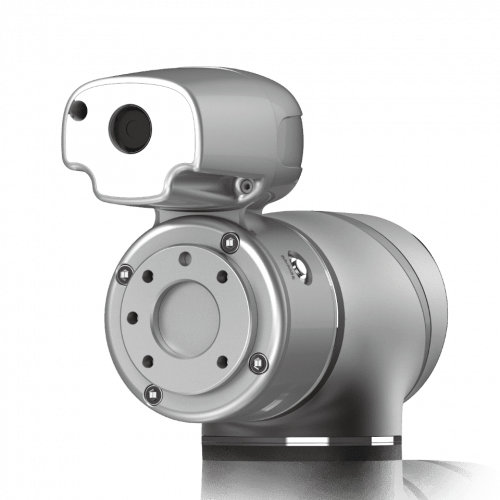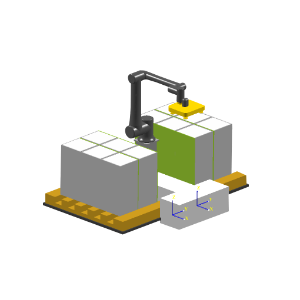 TMstudio Palletizing Wizard
Provide an optimal solution for palletizing with the TMstudio software.
Customizable box, pallet size
Generate point file offline
Custom box arrangement and sequence
Palletizing simulation and collision detection
Download de TM Palletizer operator specifications!
Interested in the TM Palletizing Operator? Get in touch!
Fill in the form below and we'll get back to you as soon as possible.