Why PCB Testing with cobots?
With a cobot it is possible to automate the chip quality control procedure. Not only is the test time limited, employees are also spared this monotonous boring task. Cobots are able to act very accurately and will always treat the chips with extreme caution. This creates a reliable, automated quality control process that can be set up and adjusted within minutes.
.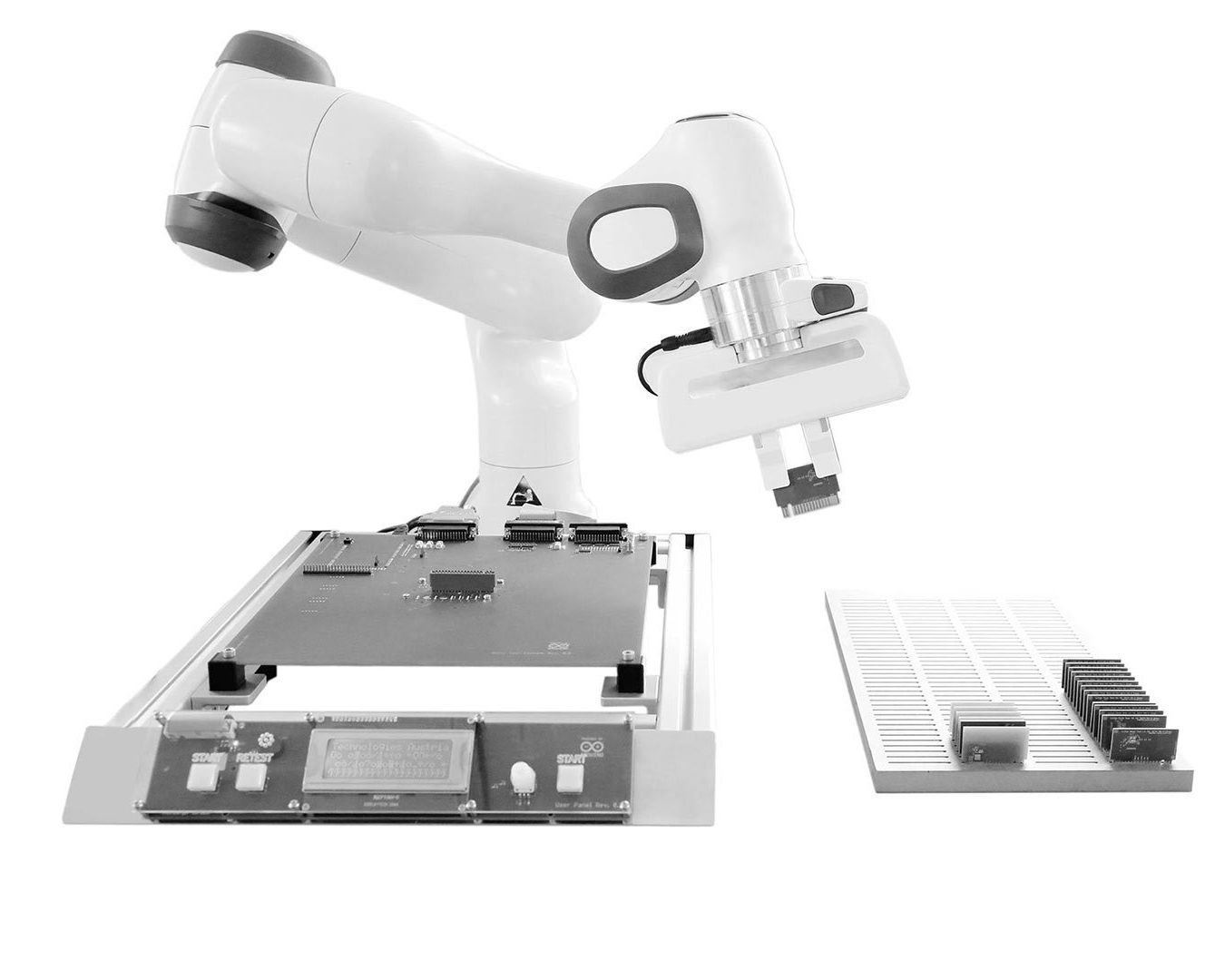 PCB Testing with the Franka Emika Panda
The Franka Emika Panda is perfect for testing printed circuit boards. This robot is designed to work like a human arm. With 7 sensitive joints and a sensitive gripper, the robot is able to move the chips without damaging them.
By combining different Apps, a PCB test task can be created that suits every situation. Eventually the cobot will autonomously place the chips in a test device after which they will be sorted by 'working' and 'not working'. Watch the video below to see how this function works.
This App is specially designed to handle delicate PCBs. Deliver the trays with the PCB's to be tested and show Panda easily how to approach and grip them.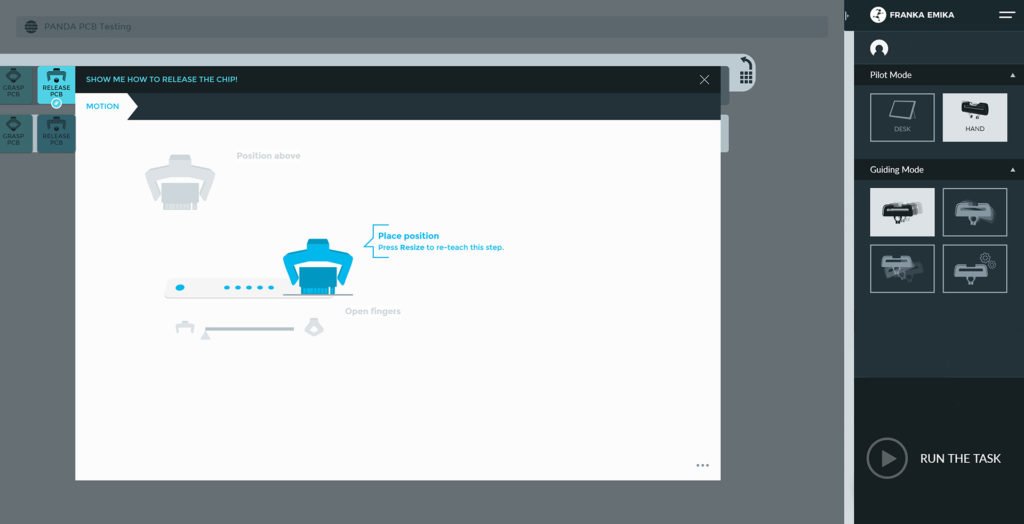 Sort the printed circuit boards after the test based on the test result in their respective trays with this app. Quickly teach Panda the target position of the circuit boards and you can start the job in no time.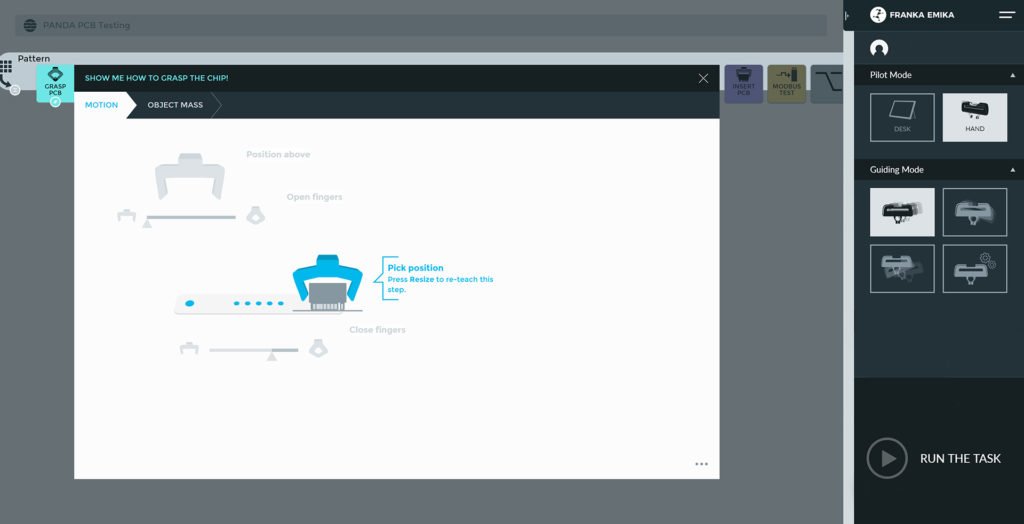 Use this app to feed the test machine with the chips to be tested. Designed to maximize Panda's sensitivity, this app allows you to gently and reliably place the chip in the special slot of the test tool. Simply set the communication with the test tool, as the result can continue the task execution according to the test result.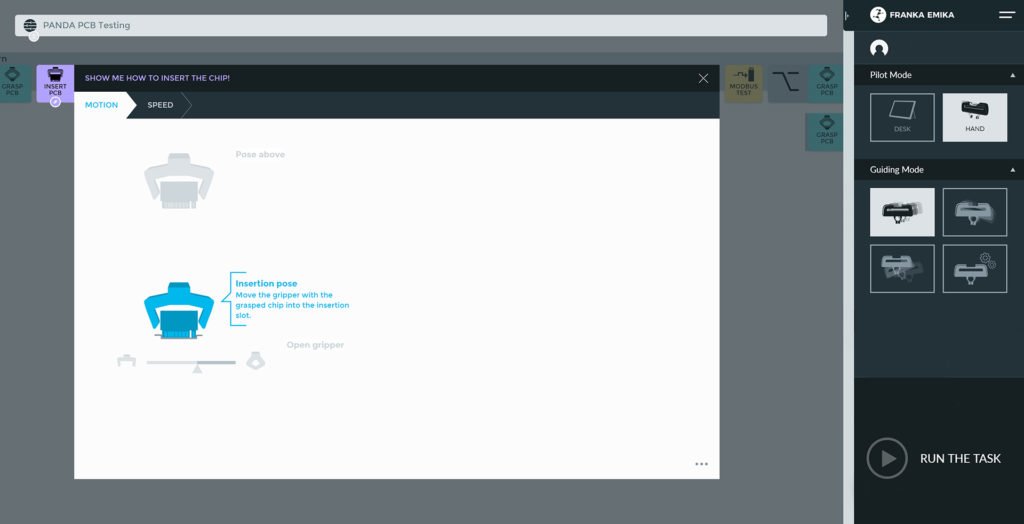 These Apps allow you to use all the necessary tools to fully automate any type of task. Designed to overcome frustrating programming barriers, both experts and beginners will be able to master these apps, and even the most extensive tasks will be completed in no time.