Why surface treatment with a cobot?
Treating a surface requires precision and continuous application of the same amount of force to achieve a good end product. After a long day for one of your employees it can happen that the expected end result is not achieved, a cobot offers a predictable quality of the end product and always works with precision and continuous force.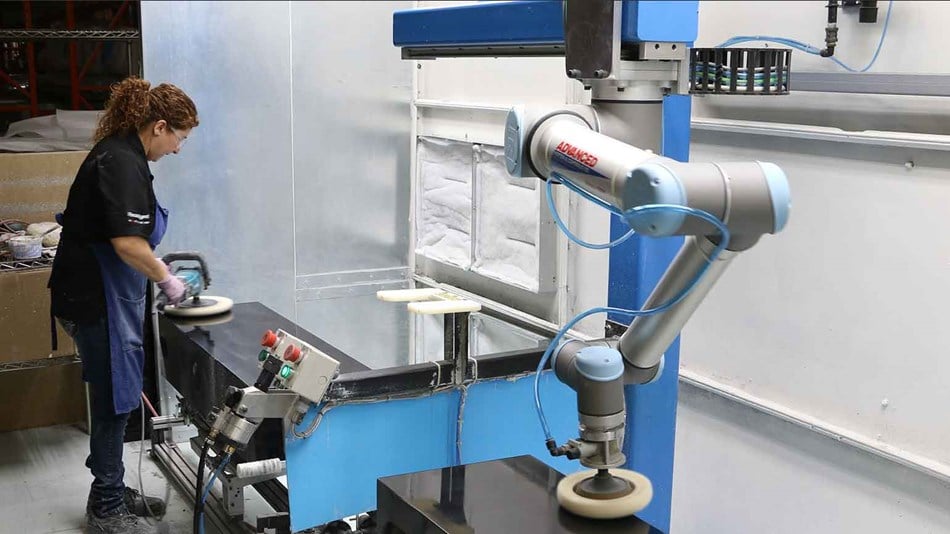 Surface treatments TM cobot
The cobot can be programmed according to your wishes and thus treat any surface, including curved and uneven surfaces. To ensure that the cobot performs its task perfectly, we often recommend the use the Robotiq sanding kit.