Touchscreen device testing with cobots?
Perform a reliable end-of-line quality control procedure to test any type of touchscreen with our sensitive robot Panda. Use the Apps in this bundle to handle touch screens carefully - leaving no marks or damage - and ultimately deliver a trouble-free product to the consumer. Tailored for this particular application, these Apps allow you to set up and customize automated testing procedures for different touch screens in no time.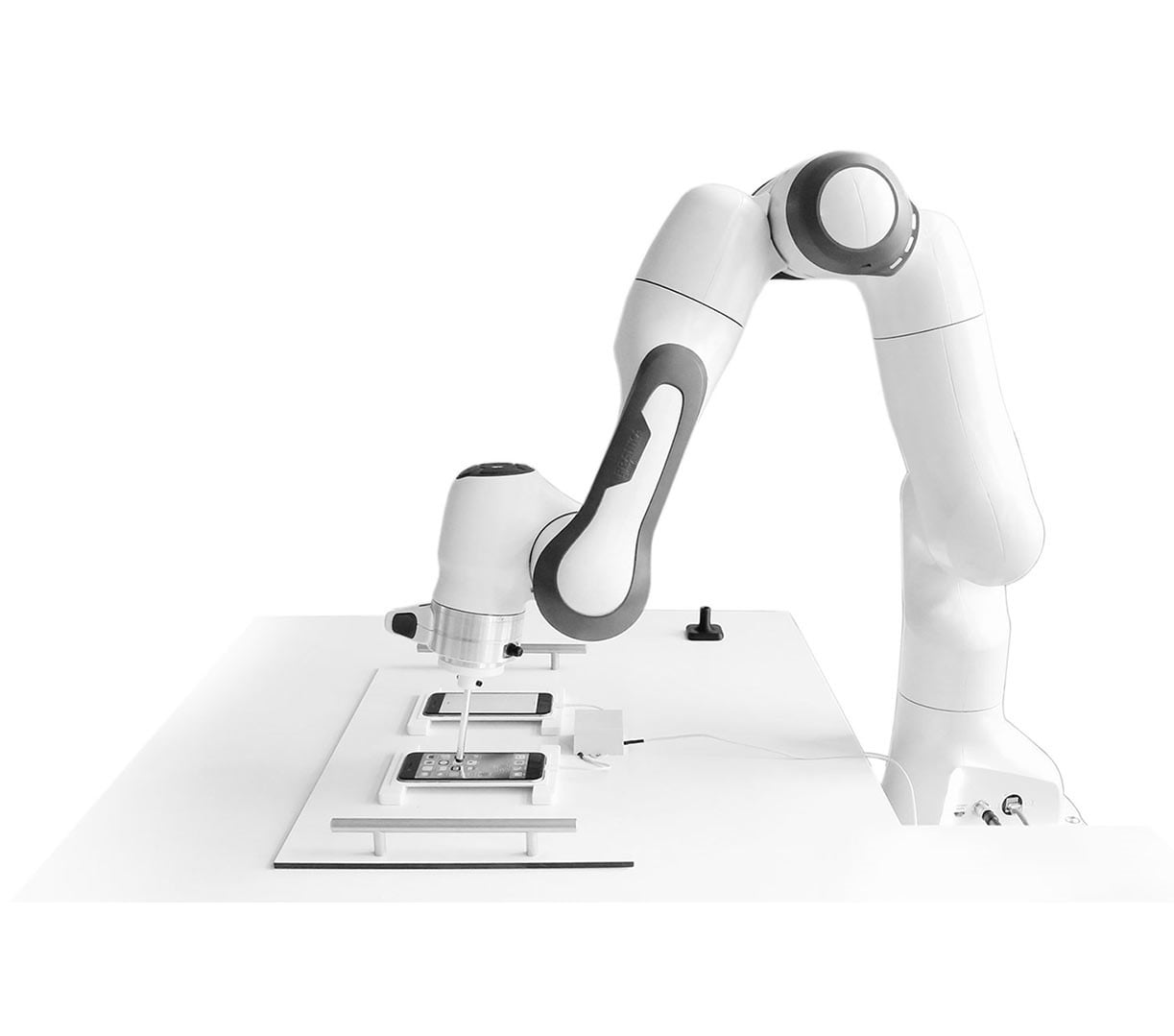 Touchscreen device testing with Franka Emika Panda
The Franka Emika Panda is perfect for automating test work for touchscreen devices. By mounting a special pen to the robot arm, all kinds of touch screens can be tested in different shapes and sizes.
By inserting the parameters into the app itself, a suitable robot setup can be set up for every situation. After programming, the cobot takes this up completely autonomously and no personnel are needed. Programming can be done in no time and is extremely simple. Do the operation once at the Panda, and then he does it himself. Watch the video below to see how it works.