Improve performance and reduce costs with
An increase in production capacity, a reduction in production costs and more satisfied employees. Some of the advantages of cobot automation. Cobots are collaborative robots that are able to collaborate with people and automate processes. Cobots have different characteristics that traditional robots do not have and that makes them suitable for different applications, especially in SMEs. Are you interested in the possibilities of cobot automation? Contact us!
The main difference between cobots and traditional robots is the sensitivity of a cobot. A cobot is equipped with sensors that ensure that the cobot is sensitive to the environment and touches. This makes it possible for a cobot to work with people where the chance of an accident is minimal. Another advantage of cobots is the way of programming. A traditional robot needs a lot of time to be programmed and that requires some knowledge. A cobot, on the other hand, can be programmed in a short amount of time with user-friendly software and mobile applications. A collaborative robot could easily perform different tasks and thanks to its mobility it is extremely flexible. A perfect solution for production companies with low volumes and high variety in the production line.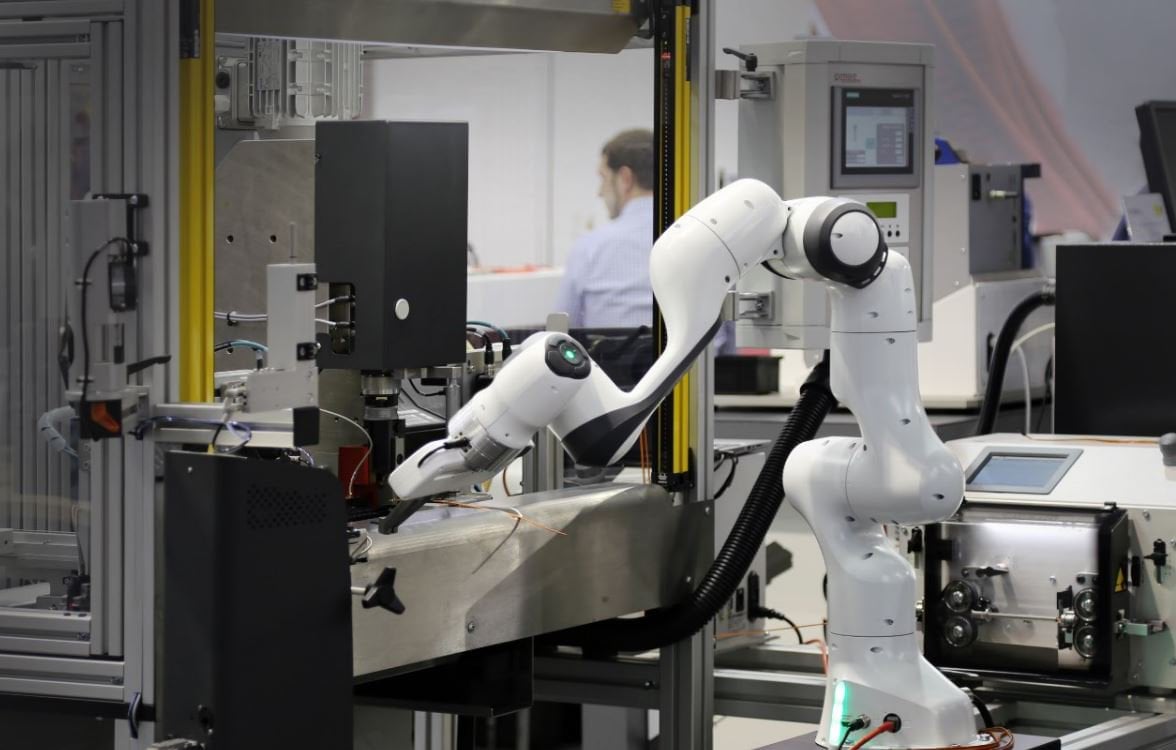 One of the most advanced cobot systems is the Panda from the German manufacturer Franka Emika. It is a compact, sensitive, flexible robot designed to act like a human arm. With its 7 joints, all equipped with sensors, the cobot can perform the most sophisticated operations. The Panda has a range of 850 millimetres and is a state to move objects up to 3 kilos.
The Franka Emika Panda is perfect for performing test activities such as PCB testing, chip testing and touchscreen device testing. But also on assembly lines the cobot is perfect for tightening screws or packing packages. All these activities are often experienced by employees as boring and monotonous. By using a cobot and having it work together on a shared work floor, employees are spared these activities and their job satisfaction will increase. In addition, they will be given the opportunity to perform creative, solution-oriented tasks that contribute to the development of the employees.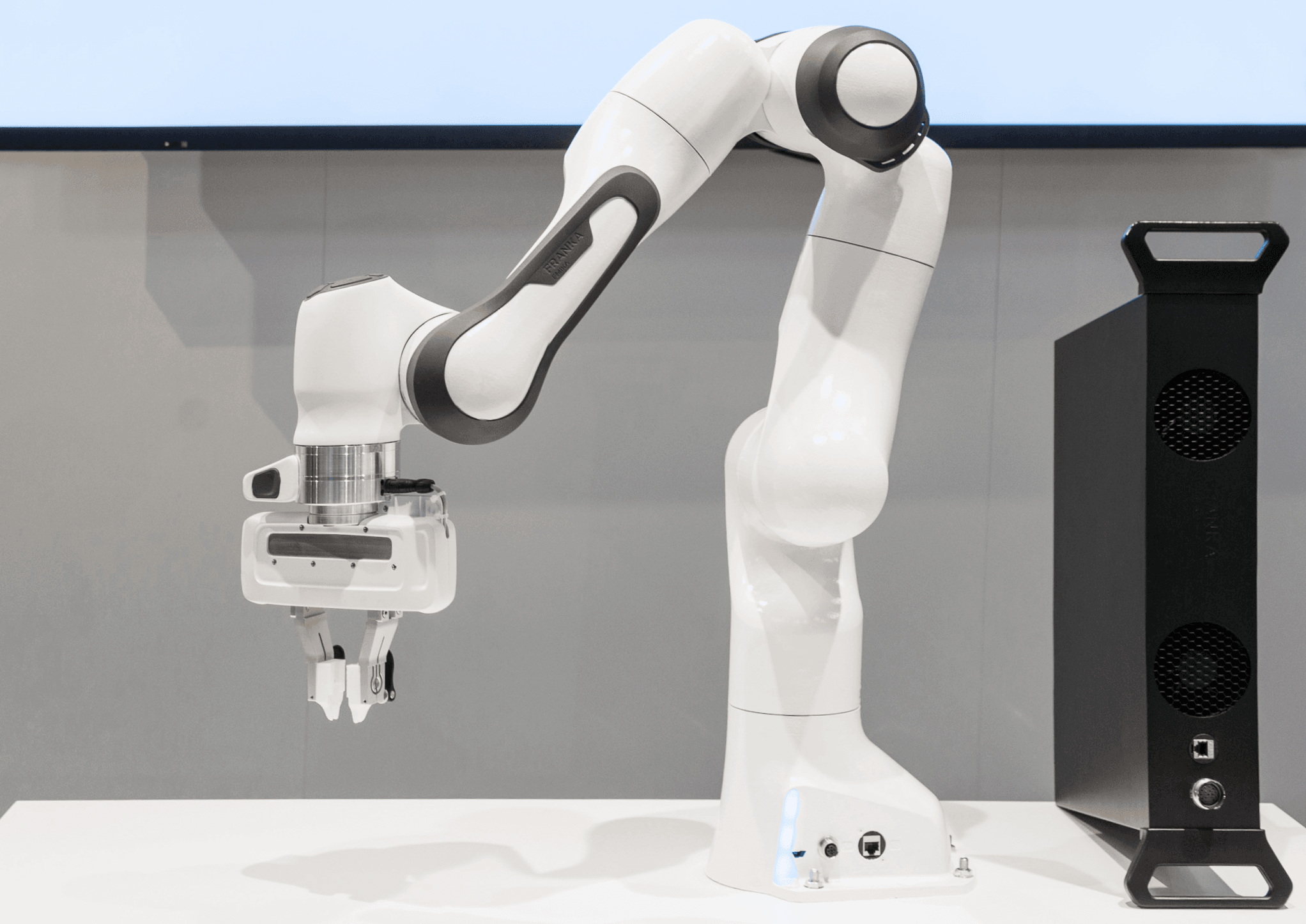 WiredWorkers, cobot automation specialist.
WiredWorkers specializes in cobot automation and helps companies with 'cobotisation' from start to finish. Before proceeding to the implementation of a cobot, business processes are analysed in detail. This way the bottlenecks of a process become visible and it becomes clear where a cobot can achieve maximum profit. To offer employees a trusted collaboration with a mechanical colleague WiredWorkers provides a cobot training. WiredWorkers also develops its own apps and software to make programming as easy as possible.
It is also possible to rent a cobot and use it as a temporary employee. Perfect for extra production capacity during busy periods and peak moments. More information about the possibilities of cobot automation? Please contact us using the form below or check our contact page.
Fill in the form below and we'll get back to you as soon as possible.