AGV's for your internal logistics
Thanks to KUMATECH AGVs, your internal logistics operations are optimized at once. With the KUMA AGVs, pallets, boxes, carts or other goods are moved fully automatically from A to B within your plant.
The mission of KUMATECH is to develop machines that make internal logistics smart and lean. In doing so, they want to offer innovative and qualitative solutions with the goal of 'simplicity in complexity'.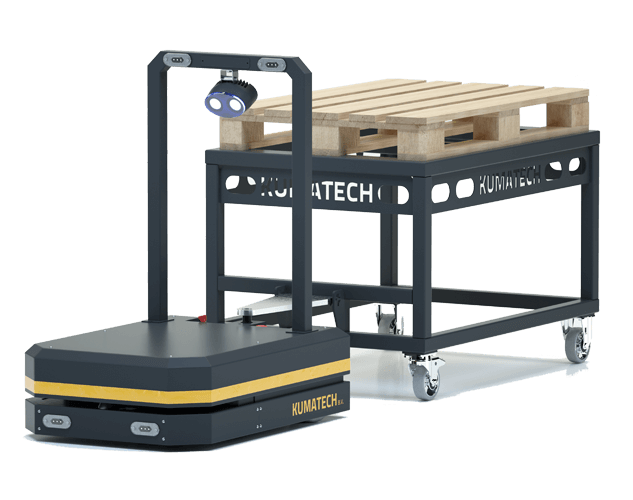 Automated Guided Vehicles
Internal logistics is a huge expense for many companies. Reach truck operators continuously move goods from A to B, while these actions are not reflected in the added value of a product. KUMATECH has therefore developed affordable AGVs that automate this process, the Tractor Tom and the Pallet Jack.
Don't miss anything about cobots and automation
Subscribe to our monthly newsletter!
More than 500 companies preceded you!
You can unsubscribe at any time.
Robust, user-friendly and autonomous
KUMATECH's solutions are characterized by simplicity, robustness and autonomy. For example, the control of the systems is easy to set up with push buttons on the side and touch screens. The large idustrial wheels and steel frames make the products very suitable for the manufacturing and logistics industries. Thanks to an automatic charging system, the AGVs are charged automatically as soon as they have a flat battery. The built-in floor scanner, which recognizes the floor structure of the factory hall, allows the KUMATECH to find its way everywhere, without having to make any structural changes to the building.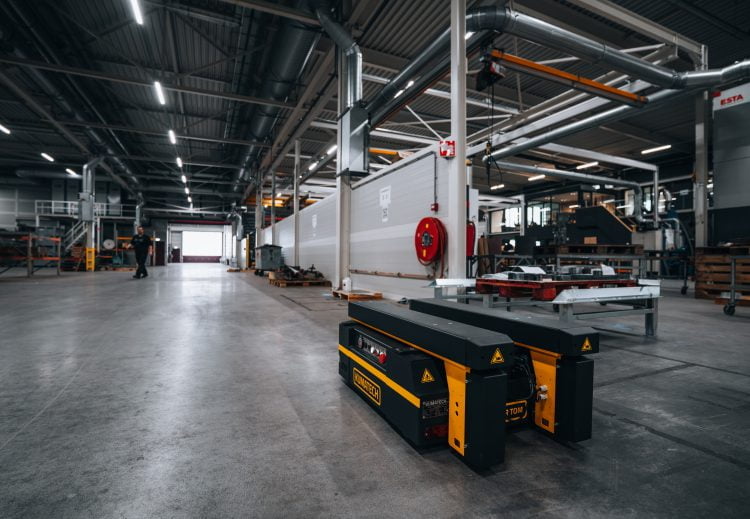 Find out how we can improve your production
Book a free online consultation with our automation specialist!
Completely free and without obligation!
All kumatech automated guided vehicles
WiredWorkers offers the entire range of KUMATECH AGVs. Do you find it difficult to determine which robot is best for you? We are happy to help you make the right choice.