WiredWorkers, collaborative robotics specialist
The collaborative robotics company WiredWorkers is specialized in automating processes in the industrial sector. Especially for small and medium sized companies. By using a collaborative robot, or cobot, tasks can be automated and employees can be supported in their work. Collaborative robots (also called cobots) are designed to work together with people. More information about the collaborative robotics company WiredWorkers? Please contact us.
What is collaborative robotics?
Collaborative robotics is a new application in industrial automation. These robots are equipped with sensors that measure when pressure is applied to them. As soon as this pressure is measured, the robot stops its work and retreats. Thanks to this function, it is possible for these robots to work together with people in a shared workspace. In addition, collaborative robotics is a compact, mobile solution that makes it possible to operate in different places within companies. In addition, cobots are user-friendly and can be programmed and installed by everyone.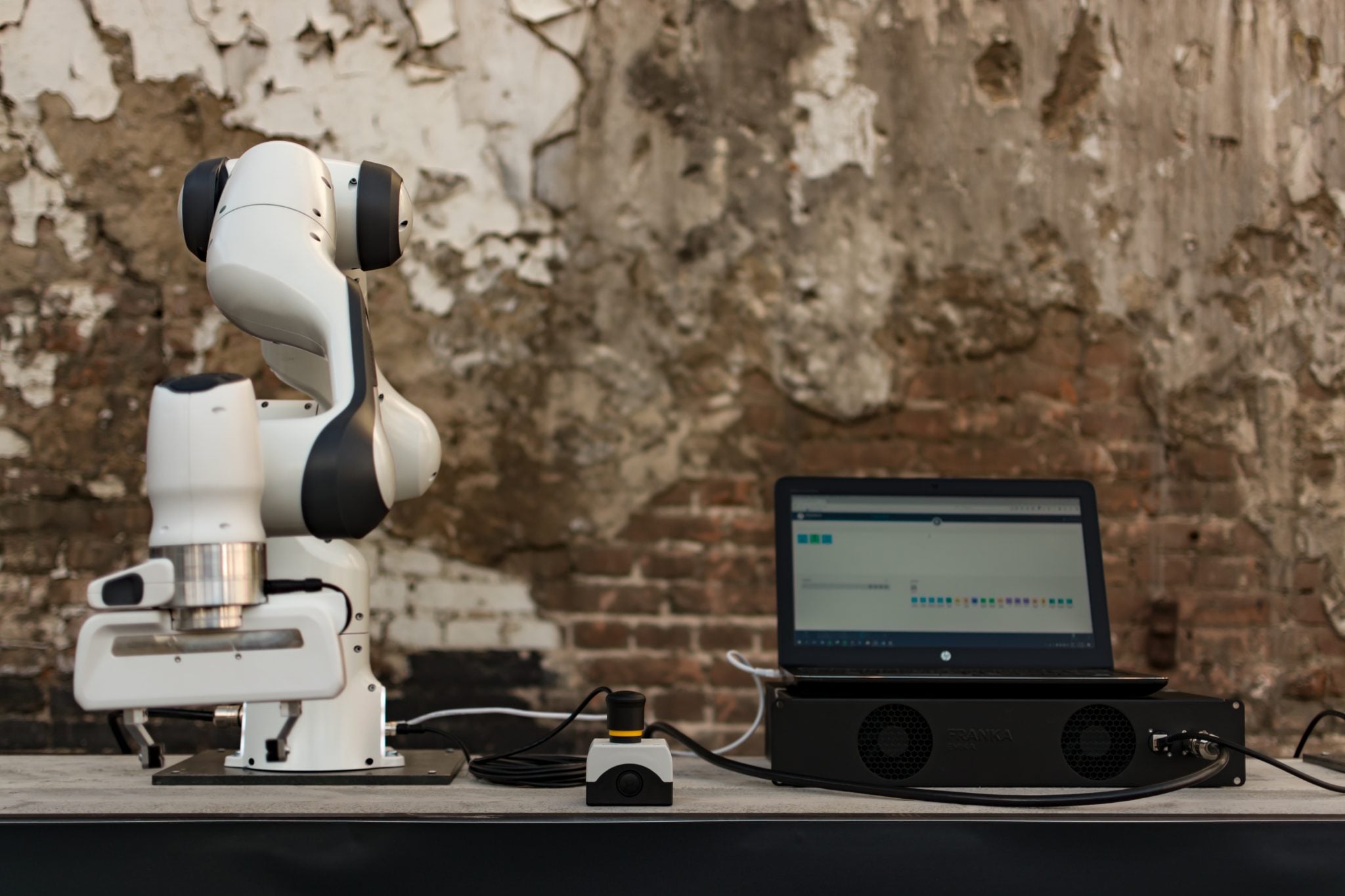 All the advantages of cobots at a glance!
Cobots are small and can therefore be used anywhere in a production process.
They are not heavy and easy to move.
Built-in safety measures such as a safety stop and sensors.
Cobots can be stopped by people with an arm.
Easy to assemble.
Easy to program with software and apps.
Able to perform different tasks.
Can continue day and night.
Consistent in quality.
Collaborative robotics company WiredWorkers - Services
A cobot is flexible, user-friendly and can be programmed in a short time. It is the perfect robot to implement a short time in a production process. This offers possibilities such as hiring a cobot as a temporary employee during busy periods to support the employees.
As a robotics company, the complete integration of a cobot is one of the possibilities, which means; an analysis of the processes, choosing the most efficient solution and the actual integration.
A feasibility study shows whether it is profitable to implement a cobot. If this is the case, the cobot will eventually be implemented in the most efficient way. The feasibility study lasts 3 months and includes the rental of a cobot.
To let employees work safely with the cobot is WiredWorkers offers a cobot training. This gives an impression of the sensitivity of the robot and the safety of the system.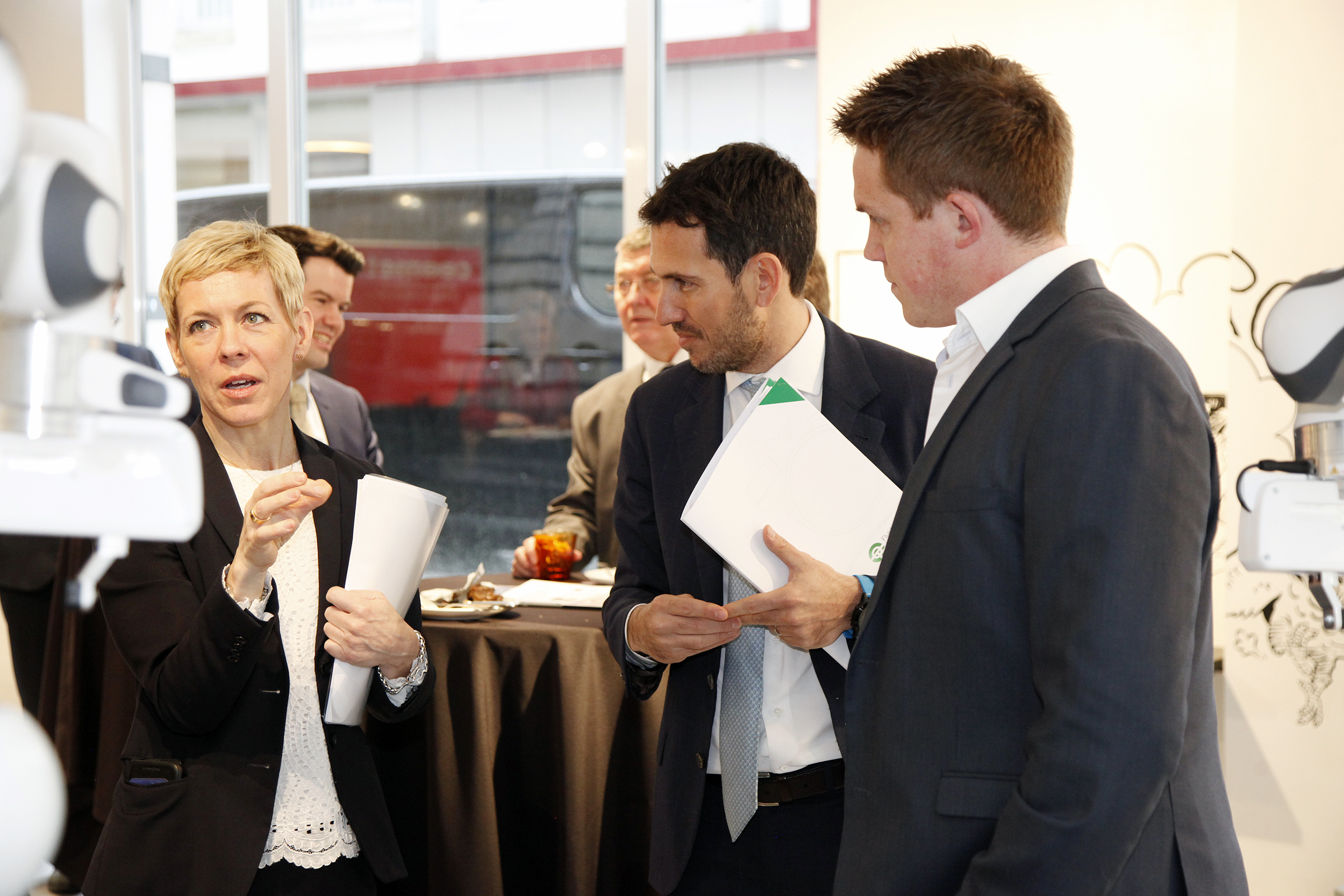 Collaborative robotics of Franka Emika, the Panda
Robotics company WiredWorkers is importer of cobot system Panda. This cobot is developed by the German manufacturer Franka Emika and is characterized by its unique sensitivity. The Panda consists of the following parts.
Arm: The arm has 7 joints that can move separately from each other. This makes the Panda very agile and flexible. In total, the arm has a reach of 850 mm.
Control: The control box is a narrow 19 inch box that can be placed almost anywhere, for example server racks.
Pilot: The Pilot is a user interface on the robot itself. It allows easy storage of actions and tasks on the supplied software.
Hand: The Hand is a sensitive gripper that is able to pick up and move products. The gripper has a force of 70N and can grip up to 80mm wide. It is also possible to add other tools to the robot, such as a vacuum gripper that works by means of suction.
Desk: Desk is the software program used to program the cobot. The connection is established via an Ethernet cable and a Task can be created by combining different Apps.
Apps: With an App, an action is programmed for the robot. By combining different Apps, Tasks are created that make the robot functional.
Task: A Task is a task that the Panda can perform. A Task is created by combining several apps.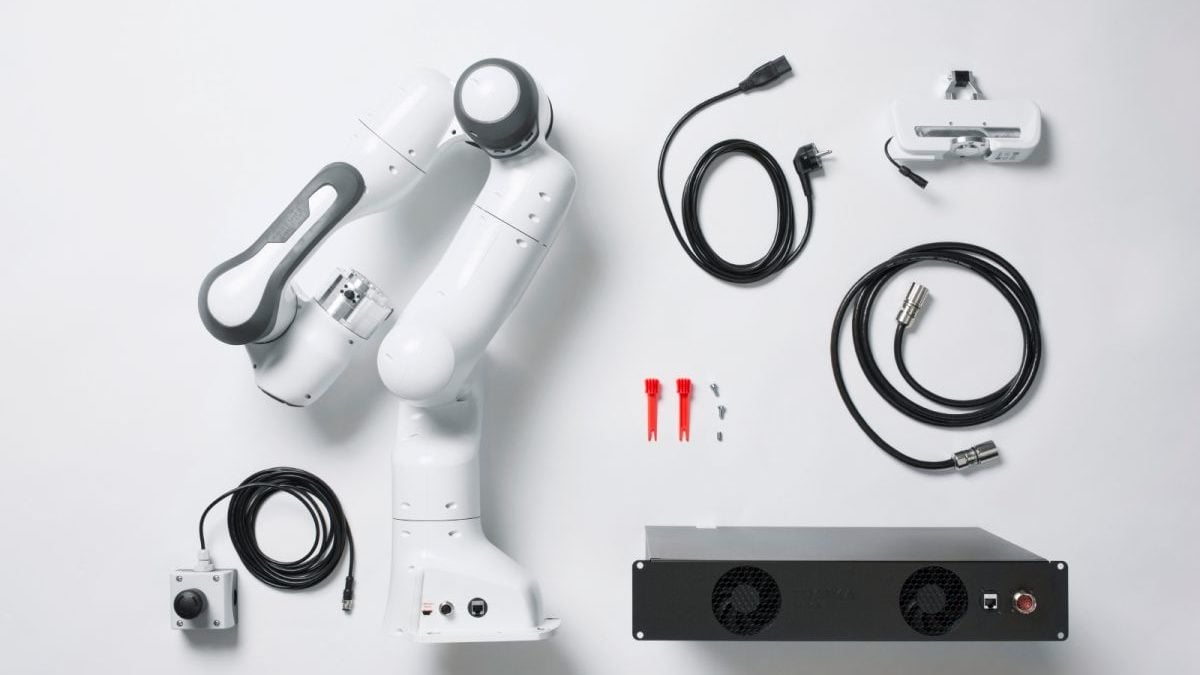 Get in touch with collaborative robotics company WiredWorkers.
Are you curious about the possibilities we offer or are you interested in a demonstration of our cobots? Contact us via the contact form below, call 0314 700590 or mail to info@wiredworkers.io.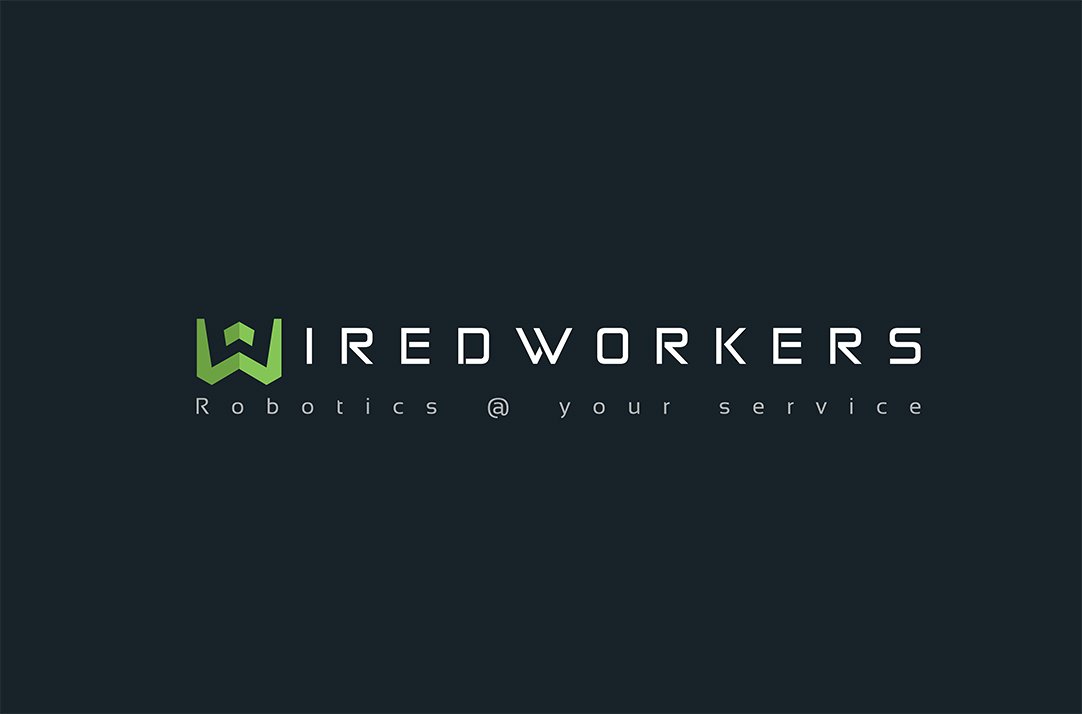 Contactform
Fill in the form below and we will contact you as soon as possible.