Human-cobot on the job. In order to achieve a good human-cobot collaboration, there are a number of important points you need to consider as an entrepreneur or as an employee.
Cobots take over the work of employees
Production employees may experience fear and resistance that the cobot would take over the work. This resistance can be caused by the lack of facilitating conditions: the support of the organisation in using the technology.
The support is not experienced, for example, because production employees are only informed as soon as the cobot is deployed in the production process. They also do not know how the cobot should be put into use. By informing your employees at an early stage about changes in the organization and involving them in the cobot implementation, the cobot will be accepted sooner and the new technology will be put into use.
To introduce employees to cobots, WiredWorkers offers a cobot feasibility study. During this study the cobot can be implemented in three steps in the production process: quick scan of the organisation, proof of concept (demonstration) and training for employees. These training courses are given to the employees who will be responsible for programming the cobot.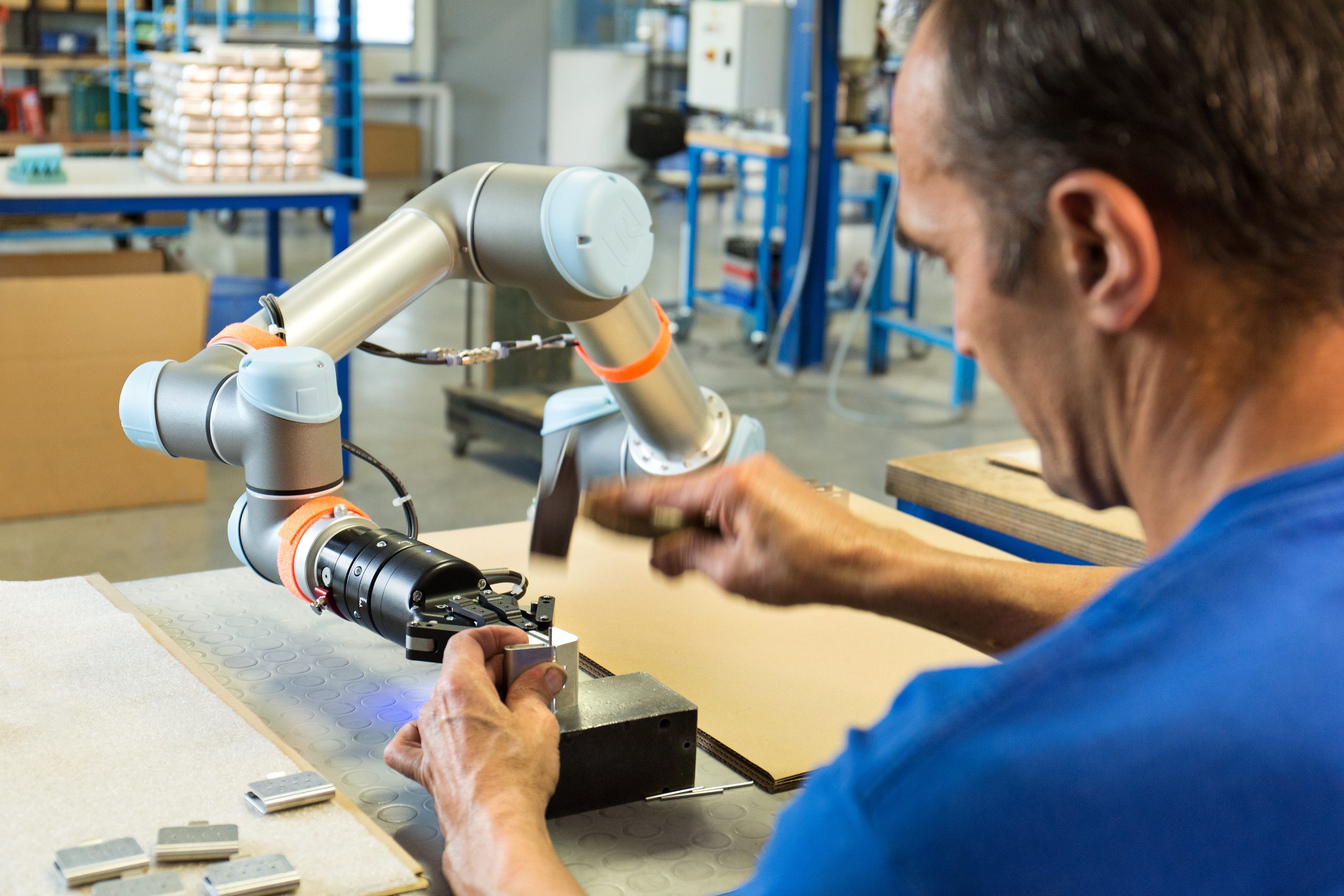 Division of tasks between human and cobot
In addition, a good division of labour is of great importance. The work that cobot and humans do together must be sustainable for your employees. It makes sense to see if production employees can contribute to this in order to keep the work as interesting as possible for them.
Sufficient competent employees
Finally, your employees must be sufficiently competent to be able to work with the cobot. It is important that all production employees within a company have business knowledge, including those employees who are not responsible for setting up and changing the cobot. If the cobot cannot pack, check or assemble products in time, the employees must be able to oversee the consequences.
It is important for the employees who are responsible for setting and adjusting the cobot to be able to distinguish between main and side issues, for example to reset the cobot if it has a malfunction.
WiredWorkers as project leader
WiredWorkers guides organisations through this process and acts as project leader. We integrate the cobot into the organisation in collaboration with other players and involve multiple stakeholders, including HR and production staff.