Franka Emika has redefined robotics with their own robotic system 'Panda Powertool'. By combining people-oriented design with German engineering, the aim is to achieve high performance and accessibility. Cobots from Franka Emika are equipped with torque sensors and 7 degrees of freedom. These cobots are available with a payload of 3 kilograms and an outreach of 855 millimeters.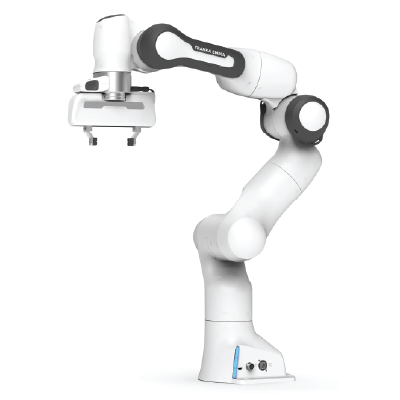 Techman Robot's mission is to becoma an innovative company that brings people and technologies closer together in order to improve the quality of work. What makes these cobots so unique is that they are equipped with a built-in camera. Techman Robot's cobots are available with a payload ranging from 4 to 14 kilograms and an outreach between 700 and 1300 millimeters.
More than just automation, that's the goal of Universal Robots. They want to change the way people work and live by stimulating their ideas and dreams. Universal Robot is the global market leader in the cobot industry. The cobots from Universal Robots have a payload between 3 and 16 kilograms and an outreach between 500 and 1300 millimeters.
Mobile Industrial Robots strives to develop user-friendly, flexible and above all safe cobots to help companies increase the efficiency of their activities. These unique collaborative robots are used by manufacturers in a wide variety of industries and health sectors to automate their own transportation.