Techman's collaborative robots comply with the latest safety requirements for cobots, making it possible to use these robots in a production environment where it can work together with people without required safety measures. Are you curious about all the specifications of the Techman Robot cobots? Then download them here.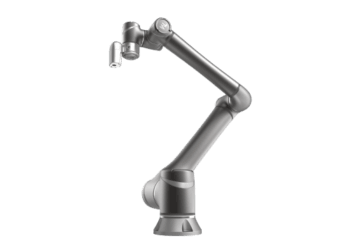 The three concepts on which Techman robots are based are: smart, safe and simple. The cobots are smart because of their built-in vision, they are able to recognize patterns, localize objects, detect colors and can even read barcodes!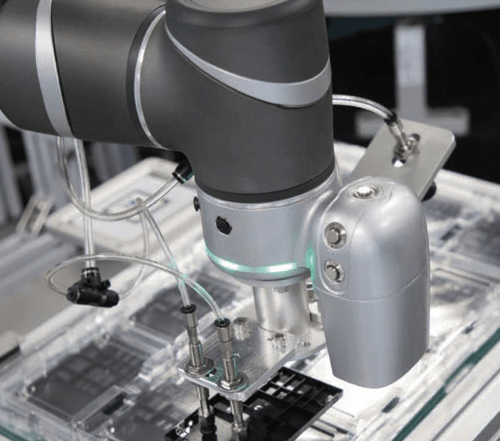 Safe as mentioned above, the cobots of TM meet the latest safety requirements. They can collaborate with people in a safe way. The Techman cobots are simple due to a simple handguided programming, even without any programming experience with cobots you can quickly get started.
Techman Robot was founded in 2012 by Quanta Storage from Taiwan. The name comes from the combination of the words 'Technology' and 'Human'. This shows what the robot stands for, namely bringing technology and people together.
Techman's collaborative robots are the first cobots on the market with integrated vision. Both the hardware and the software incorporate the systems as well as various standard robot vision functions. Think of pattern comparison, localization of objects, reading of barcodes and color recognition. With a user-friendly user interface, it is accessible for everyone to use this robot.
In addition to the integrated vision functions, the robot is characterised by a particularly high degree of accuracy. The robots in the Techman range are accurate to within 0.5 mm, which makes them suitable for the most sensitive tasks.
WiredWorkers offers the entire range of Techman Robots, we are happy to help you choose the right cobot.
Get in touch with WiredWorkers!