Universal Robots, flexible, safe and user-friendly collaborative robots or cobots. The UR cobots contain six-axis robotic arms and are available for large and small enterprises. The range of Universal Robots consists of a large cobot family, with different payload choices. Because of this, you do not have to switch brands all the time. Are you curious about all the specifications of the Universal Robots? Then download them here.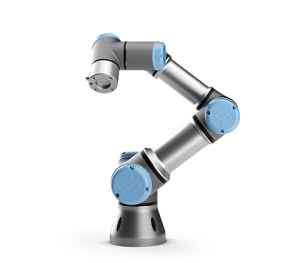 Small, light and flexible
With the use of the collaborative cobots of Universal Robots, you don't have to be limited by application-specific robotics. UR cobots are light, space saving and easy to move for different applications without having to change the layout of the production environment.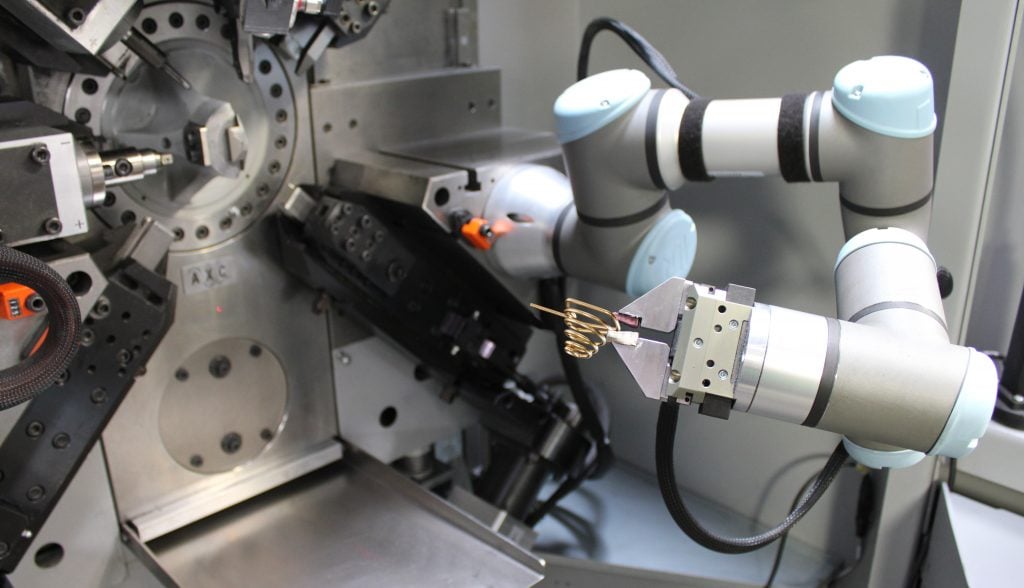 Cobots from Universal Robots can be moved quickly and easily to other processes, including tasks with fast switching. The cobot can use programs with recurring tasks over and over again.
The robots of Universal Robots.
Universal Robots started with the introduction of cobots in 2009 and has now introduced three variants to the market: the UR3, UR5 and UR10. These cobots are characterized by their flexibility, light weight and user-friendliness and have 6 separate joints. They are perfect for mid-size companies that need flexible, effective automation with a fast return on investment. Thanks to their light weight, they are easy to move around and do not require a robust surface.
The robots are supplied with attributes that make it possible to program them, such as a controller box, a touch screen and software. The graphical interface makes programming easy and accessible for everyone. In addition, according to the applicable rules, they can be operational without shielding and can be placed in a shared workspace with employees.
WiredWorkers offers the entire range of Universal Robots, we are happy to help you choose the right cobot.
Get in touch with WiredWorkers!