OnRobot stands for ease of use, cost-effectiveness and safety. With a full line of 'plug-and-produce' end of arm tools, the company has something for everyone. The OnRobot range includes innovative grippers, sensors and tool changers. In this way, the aim is to help manufacturers to make optimal use of collaborative robots.
AIM Robotics' mission is to 'provide the best precision automated liquid dosing solutions and make them more accessible, easy to use and versatile for small-scale manufacturers to gain a competitive advantage.' To achieve this, AIM Robotics provides plug & play-dispenser solutions that are easy to use on any collaborative robot.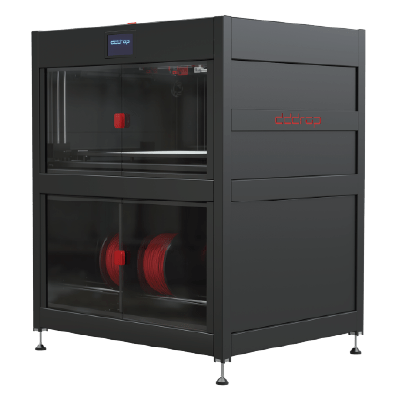 At the time of dddrop's inception in 2004, the 3d printing market offered only two categories: large machines that deliver industrial results but were often too expensive for smaller entrepreneurs, or smaller, affordable machines that were unable to deliver reliable results that were needed in the business and R&D market. Using the dddrop printers enables us to develop flexibly and quickly.
TripleA robotics is a Danish company that specializes in making automatic tool changers. This makes it possible to deploy your collaborative robot flexibly, by using multiple end of arm tools. This enables you to further develop your production process. The tool changers from TripleA robotics can be used in combination with any cobot brand.