The Techman Robot TM5-700 is a collaborative robot with a built-in vision system. This makes it perfect for vision functions such as pattern comparison, object localization, image enhancement, barcode reading and color recognition.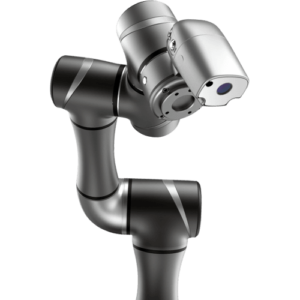 TM5-700 - First cobot with an integrated vision system
The TM-700 is the first robot introduced by Techman Robots. With a maximum load capacity of 6 kg and a range of 700mm and integrated vision, this cobot is perfect for performing pick & place work, conveyor tracking, quality control, product packing and assembly work.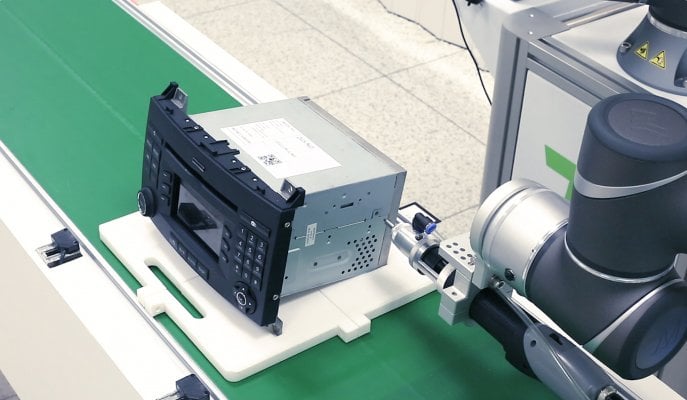 Programming the Techman Robots is easy thanks to the user-friendly user interface. By hand, the cobot can be placed in various positions and different points can be selected. A graphical flowchart will eventually be visible on the Human Machine Interface (HMI) based programming software.
Techman Robot was founded in 2012 by Quanta Storage from Taiwan. The name comes from the combination of the words 'Technology' and 'Human'. This shows what the robot stands for, namely bringing technology and people together.
Techman's collaborative robots are the first cobots on the market with integrated vision. Both the hardware and the software incorporate the systems as well as various standard robot vision functions. Think of pattern comparison, localization of objects, reading of barcodes and color recognition. With a user-friendly user interface, it is accessible for everyone to use this robot.
In addition to the integrated vision functions, the robot is characterised by a particularly high degree of accuracy. The robots in the Techman range are accurate to within 0.5 mm, which makes them suitable for the most sensitive tasks.
WiredWorkers offers a wide range of Techman cobots and tools.
Do you find it difficult to determine which solution suits best for you? We are happy to help you make the right choice.