Universal Robots UR16e is the heaviest industrial robotic arm in the UR family designed to perform the toughest tasks with the highest precision. The cobot has a load capacity of 16KG.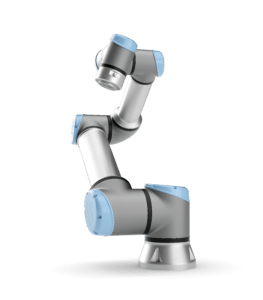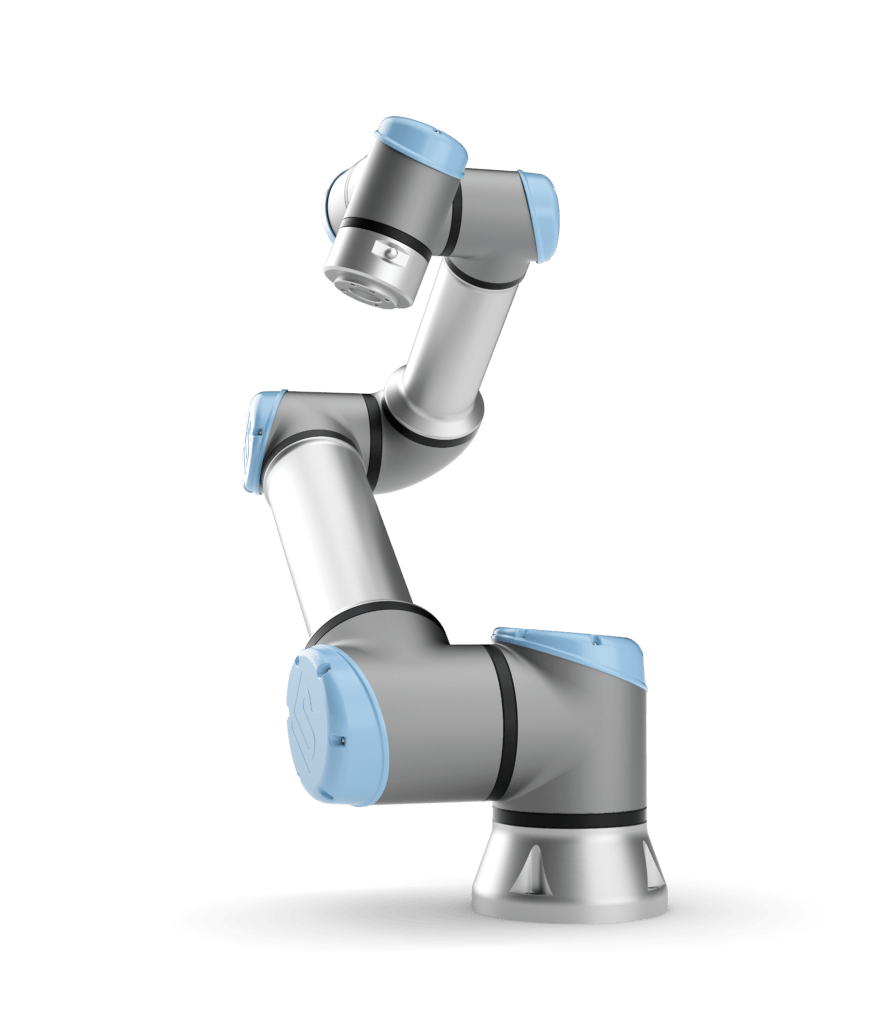 UR16e - Big, precision and reliability
The Universal Robots UR16e is the biggest and strongest cobot in the UR range. A 33,1 kg robot with a load capacity of up to 16 kg. With a range of 900 mm, a precision of 0.1 mm and 360 degree rotation on all joints, the robot is perfect for heavy machine tending.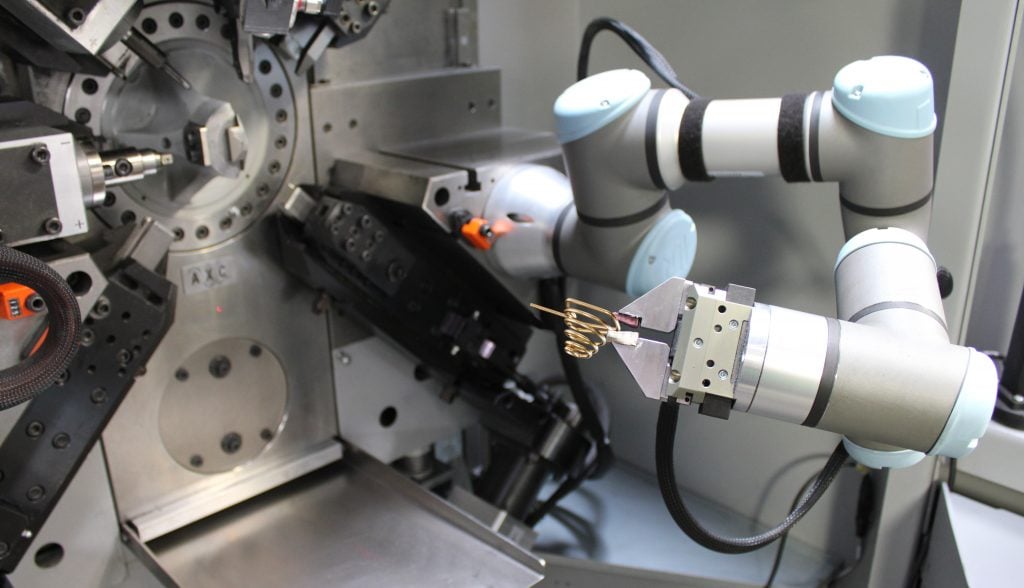 The compact size, easy programming and quick installation make it easy for the cobot to switch between different tasks. The addition of a force sensor makes it possible for the robot to perform tasks in a consistent manner. In addition, this sensor ensures that the robot stops if something is found in its route.
The robot is therefore perfect for standing next to employees. This powerhouse robot allows for heavier end of arm tooling and multi-part handling, and is especially useful for achieving shorter cycle times.
The robots of Universal Robots.
Universal Robots started with the introduction of cobots in 2009 and has now introduced seven variants to the market: the UR3, UR3e, UR5, UR5e, UR10, UR10e and UR16e. These cobots are characterized by their flexibility, light weight and user-friendliness and have 6 separate joints. They are perfect for mid-size companies that need flexible, effective automation with a fast return on investment. Thanks to their light weight, they are easy to move around and do not require a robust surface.
The robots are supplied with attributes that make it possible to program them, such as a controller box, a touch screen and software. The graphical interface makes programming easy and accessible for everyone. In addition, according to the applicable rules, they can be operational without shielding and can be placed in a shared workspace with employees.
Find out how we can improve your production
Book a free online consultation with our automation specialist!
Completely free and without obligation!