WiredWorkers works for five months with three students from an intermediate vocational education institution. This collaboration came about because the organisation where the students work visited the Hannover Messe, one of the largest industrial fairs in the world and came across the Franka Emika Panda.
Preliminary research cobot applications
Before the students started, we did preliminary research into the cobot applications that the organization wanted the cobot to be used. The students elaborated this preliminary research further and carried it out in the production within this organisation.
The cobot was used in the production process after the students had tested the cobot outside production for the first two weeks. This is where the implementation process started, the students were at a central place within the organization. In this way the employees could get acquainted with the cobot.
After the test period the students gave a presentation to the research and development department. During this presentation the employees were informed about what is possible with the cobot, how the cobot can be programmed and what way a product can be made cobotproof.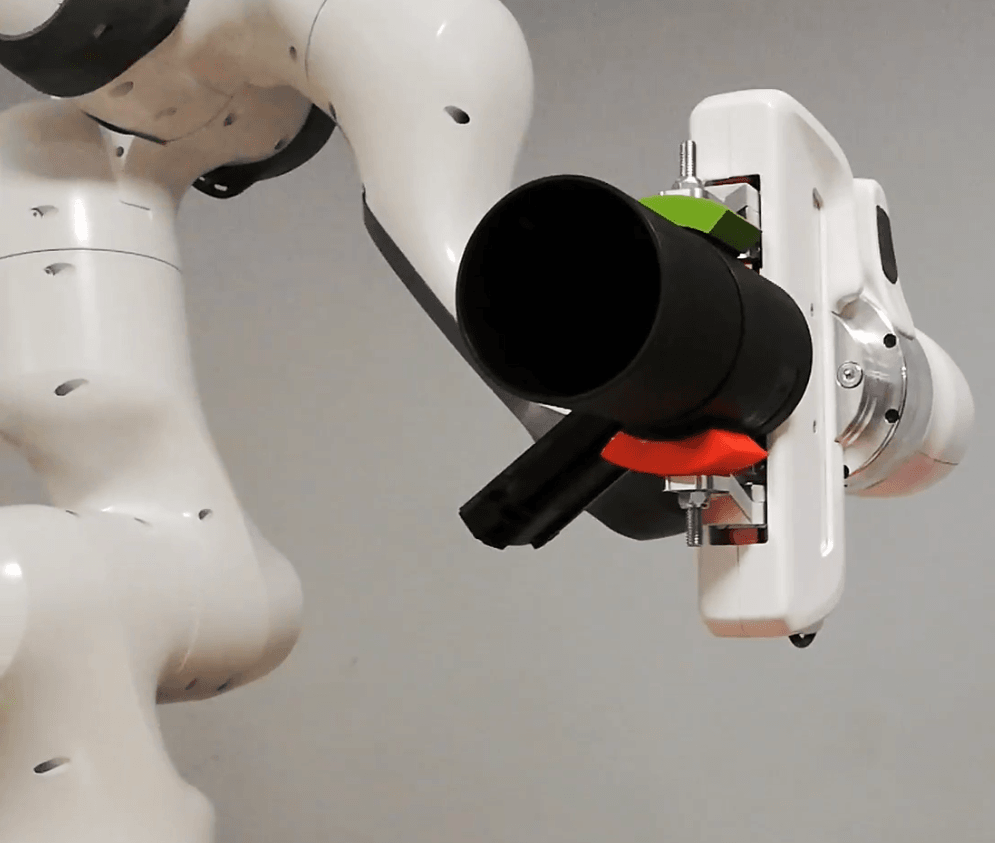 The purpose of deploying a cobot within this organisation is to find out whether the cobot fits into the current production process. Some time ago, the organisation switched from build to stock, to build to order. Weekly production has changed to production based on customer demand. Within the organisation, the entire machine park has been replaced and many robots have replaced it. This change requires more flexibility in the machines and equipment used and this is why the Franka Emika Panda, the most flexible robot, has been chosen.
In addition, the organisation considers it very important to keep in line with the technical developments in the field of Smart Industry, in order to remain attractive for the new generation of employees and to absorb the ageing of production.
Within this organisation, the cobot has been used for two assembly applications: folding elements and legs.
The employees within this organisation experience the added value of the cobot and feel that by carrying out the applications mentioned above, the cobot offers relief in the field of ergonomics.